Platform Release V4.3.2 (December 2022)
Earlier this week, our team released several new updates and enhancements to the FutureVault platform to make managing your everyday workflow much easier. 
Below are some major highlights from this release including what's new and improved, additional platform enhancements, and three featured integrations. Continue scrolling to learn more about how this release can benefit your firm, your advisors, and your clients.
NEW & IMPROVED
Review and Publish Documents
Administrative Users now have the ability for critical documents to be reviewed by other users (team members) before approving them and "publishing" them to clients. "In Review" documents remain only visible to admins, advisors, and key staff.
Once documents move from 'In Review' to 'Published', they will be made available to clients.
Documents that are automatically delivered and ingested into the Vault from third-party tools (such as Portfolio Management Systems) can be automatically labeled as 'In Review' to ensure that they are reviewed and approved in one secure location. Keep scrolling to learn more about this below.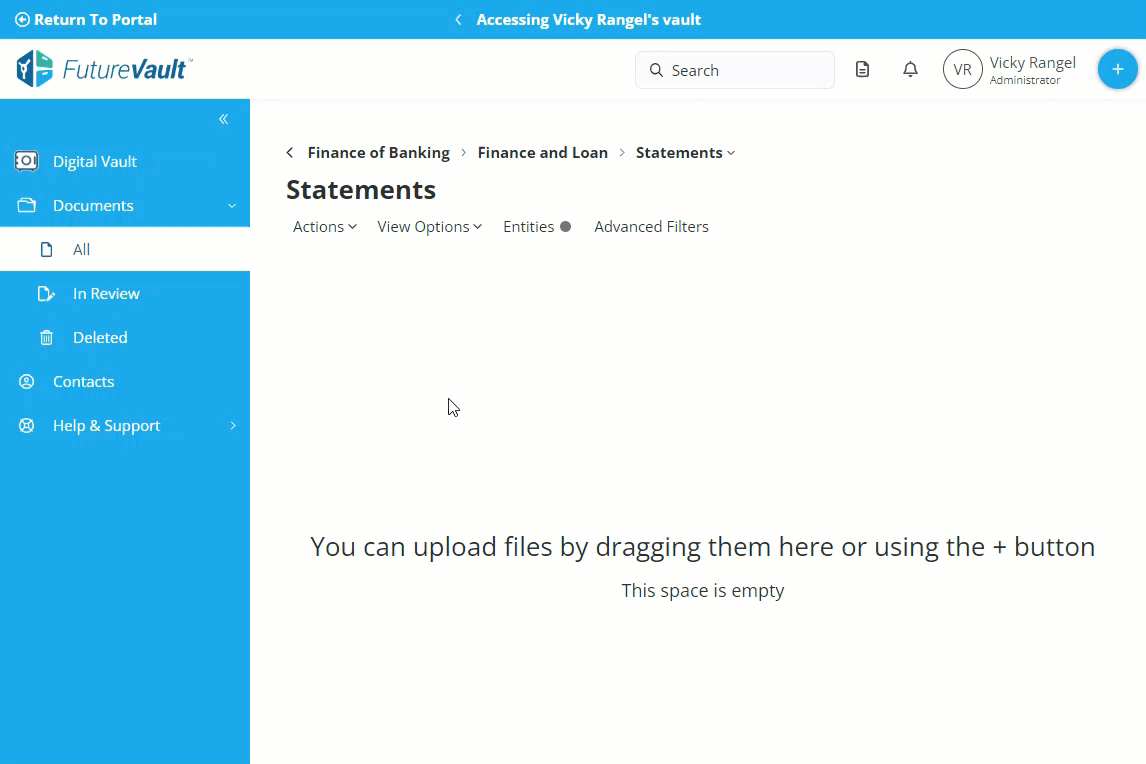 Summary Details & Activity Logs for Users and Clients
There is an enhanced look and experience on both the User and Client details page that includes a new overview summary (with the ability to easily edit details) and a new Activity Log that tracks activities from all system users in a chronological timeline.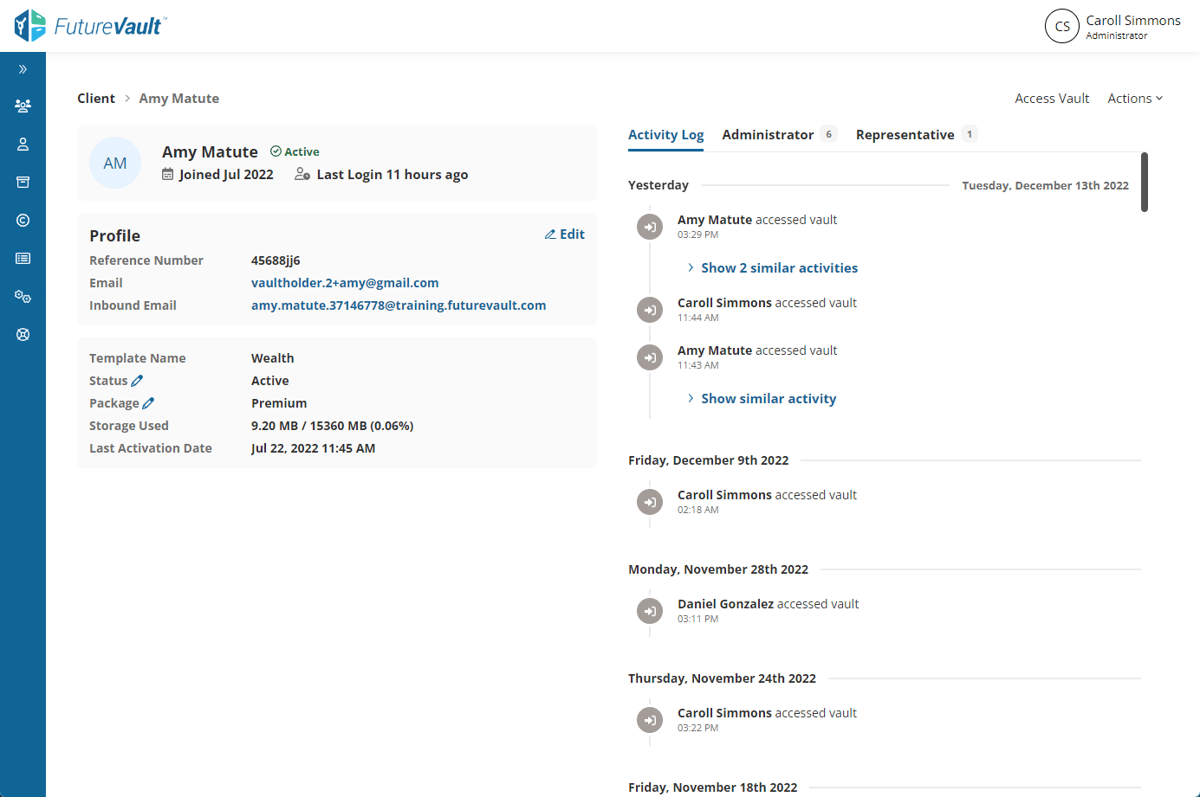 Upgraded Notification System
There are several new enhancements that have been made to our notification system including:
An enhanced look and experience with viewing notifications (badges based on the type of notification, easily dismiss and toggle notifications, users' names displayed in the notification, better chronological ordering, and more).
Improved filtering capabilities to narrow down the type of notification(s) you are searching for or need to access.
Documents being referenced in the notification are now linked to the specific area they live within the Vault making for easy access.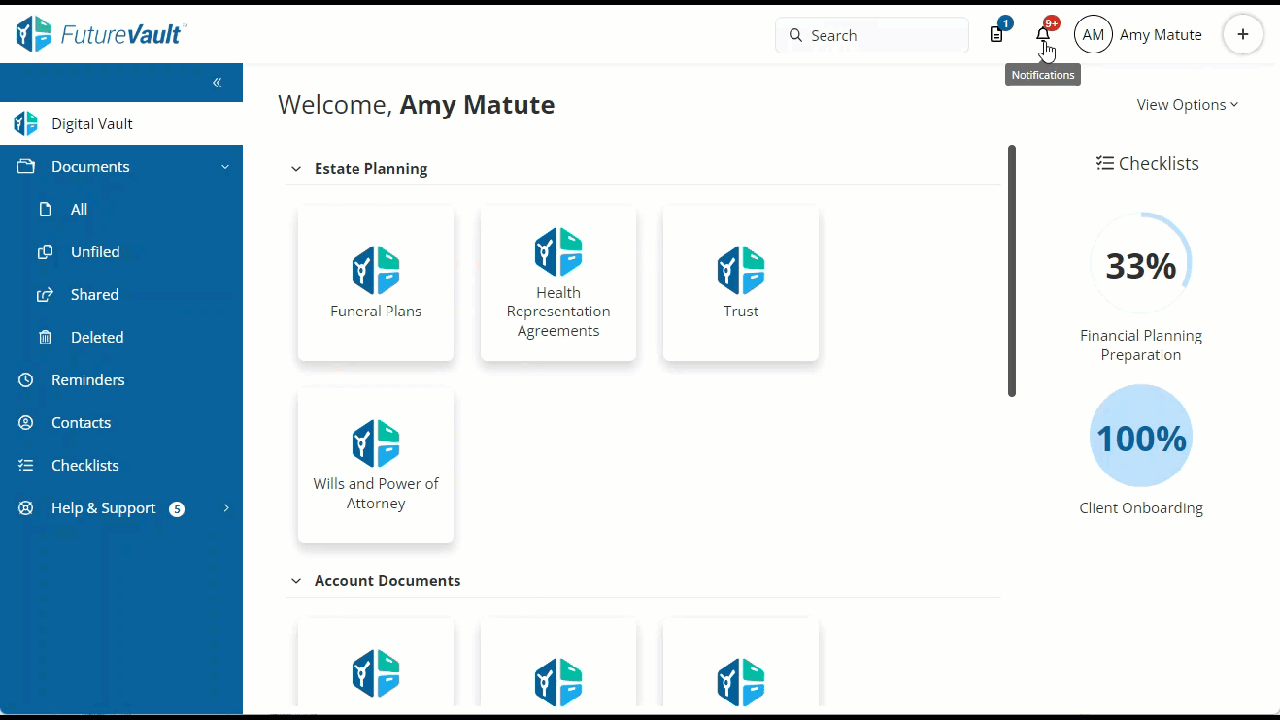 ADDITIONAL ENHANCEMENTS
In addition to the above, several additional upgrades and enhancements have been made across the platform including:
➜ Assign Clients while setting up new Users for optimized workflows
➜ Accessibility improvements (new icons and quick access buttons)
➜ Receive notifications when new features and enhancements are live
➜ Use special characters for naming documents and files
➜ Account Settings updates and improvements
FEATURED INTEGRATIONS
Salesforce CRM
Seamlessly access client and household data and documents from FutureVault directly within SalesForce. FutureVault proprietary householding and account features are synched with SalesForce to save you time, improve advisor workflow efficiency, and prevent duplicating activities.
Harmony by Infinite Investments Systems
Automatically deliver quarterly statements and other key portfolio-related documents to FutureVault. Delivered documents can be set to 'In Review' to ensure they are approved by key staff and teams before being made available to clients in their Vault.
NBIN: National Bank Investment Network
FutureVault's automated document delivery process securely delivers all your clients' monthly statements directly into their Vault to save your back and front office teams a tremendous amount of time, money, and effort.